Sunday 15th June 2015 is the Queen's Park Brighton fun dog show, better known as Bark in the Park. There are lots of fun classes to enter your dog.
There will be two rings running simultaneously: The Fun Ring and Pedigree Ring.
The Fun Ring Classes:
Best Rescue
Handsomest Dog – sponsored by Achey Paw Massage
Best Fancy Dress – – sponsored by The Camelford Arms
Prettiest Bitch – sponsored by MetroDeco Tea Rooms
Best Puppy – sponsored by Bright Paws Dog Walking
Best Child's Toy Dog – sponsored by Paul Bott and Co Estate Agents
Dog Most Like Its Owner – sponsored by The Kemp Town Rag
Waggiest Tail  – Wagging Tails Home Dog Boarding
Best Trick – sponsored by Snaffles
Best Veteran – sponsored by Hot Dogs dog walking and pet sitting
Best Sausage Catcher – sponsored by The Camelford Arms
Best In Show: Fun Ring – sponsored by The Camelford Arms
The Pedigree Ring is sponsored by Coastway Veterinary Group and the classes are:
AV (any variety) Puppy
AV Utility
AV Toy Dogs
AV Gun Dogs
AV Terriers
AV Working Dogs/Pastoral
AV Hounds
AV Open
AV Veteran
Best In Show: Pedigree
Most importantly, entry to the event is completely free. Classes are £1.50 per entry with all profits from the day going towards improvements to the dog area in the park.
I know this video has been made for the 2013 dog show but this is a great opportunity to see it again 🙂
Do come along, and please spread the word about the show! We'd love to see you, young or old, and the weather forecast will hopefully be sunshine again so please keep your paws crossed…
Bark In The Park: Queens Park Brighton
Entrance: West Drive/ Tower Road
Registration from 10am
Competitions start 11am – Finish 1.30pm approx (please note it's a relatively early finish, so be sure not to miss it thinking it's on all day…)
Address: Queen's Park, Brighton, East Sussex
Postcode: BN2 0QU
Entry: FREE
Website: www.fqpbrighton.net
So if you and your family have a dog or just fancy a fun day out then head to Queens Park. Last year there was over 450 proud competitors! There was everything that you would expect at a proper dog show – a Pedigree ring, fun ring and plenty of stalls offering everything that you could possibly think of related to dogs, including free micro-chipping sessions.
Warning
: Undefined variable $toReturn in
/home/qucoco/public_html/www.brightoner.co.uk/wp-content/plugins/searchterms-tagging-2/searchterms-tagging2.php
on line
1004
Rookery Rock Garden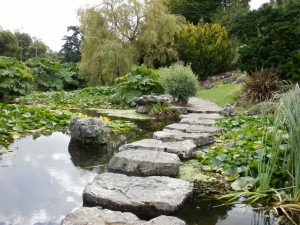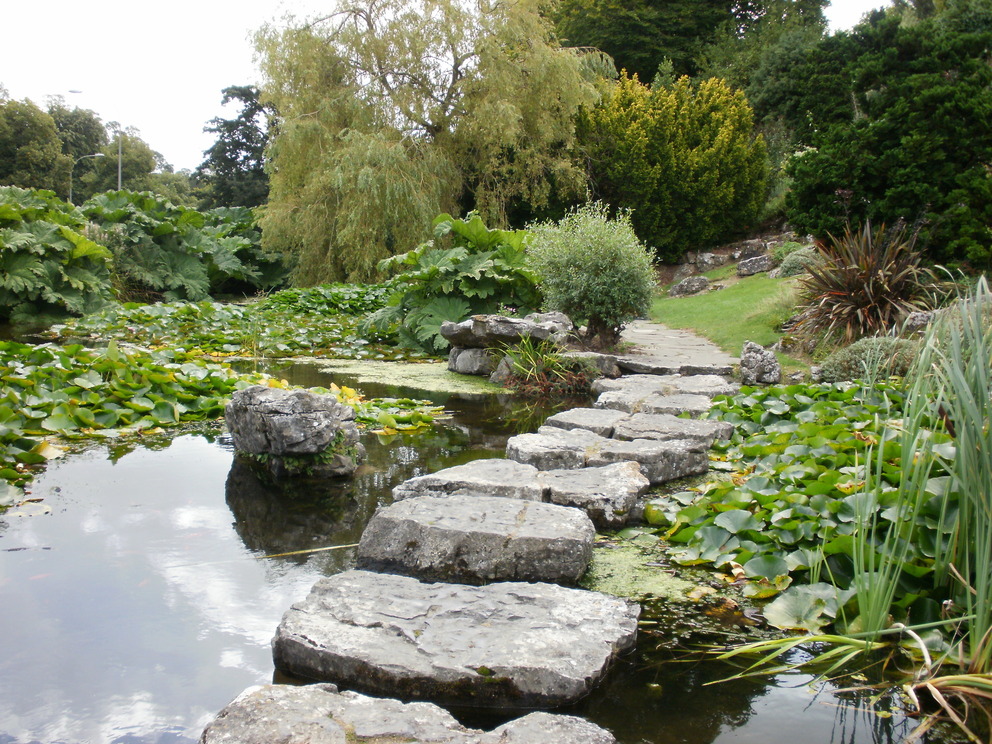 Rookery Rock Garden is Britain's largest municipal rock garden located on the opposite side of Preston Park. It is built on a steep slope that runs up to the railway line. It's an amazing creation, but is often overlooked by those using the park and is unknown to the most of people driving to and from Brighton.
Rookery Rock Garden was originally landscaped in 1935 by Captain B Maclaren. It contains from over 1350 of imported Cheddar stone. There is a large fish pond with stepping stones, colourful fish and pond lily, lots of winding paths and steps and a cascade. The garden overall has a mostly oriental theme, although the types of plant include more ordinary bedding plants as well as alpines. There are lots of benches to sit on and there are good views from the upper levels – about 100ft (30m) from the road to the top of the garden. There is couple of twisted paths which take you alongside streams, bridges, stepping stones and lots of unusual rocks, plants and flowers. There is as well a small house in the middle.
It is really nice place to relax, enjoy at least couple of minutes  and litlle bit of nature.
Most popular searches for this post about Brighton:
ghardem